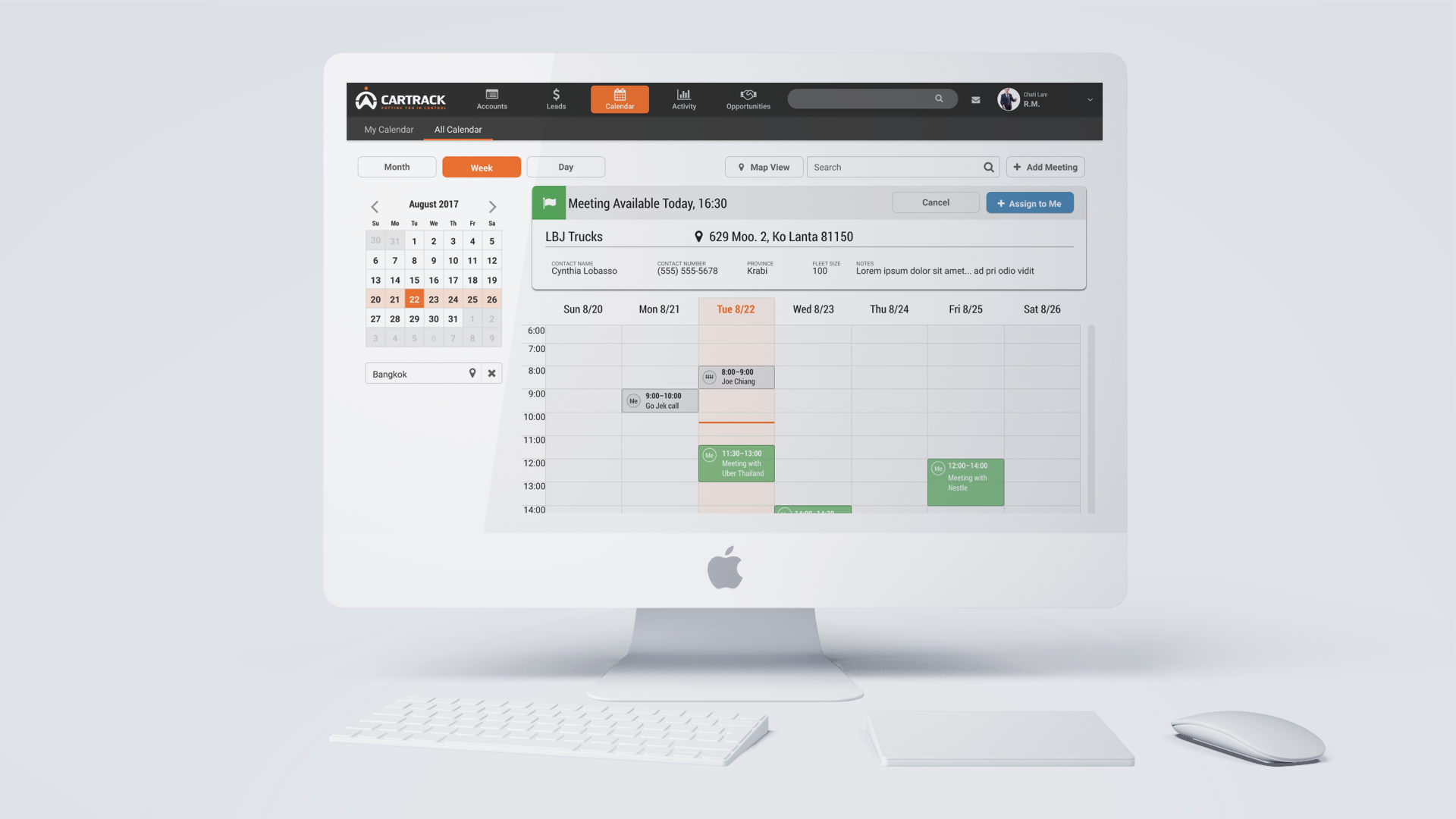 Background 
Cartrack USA needed an internal Customer Relationship Manager for their sales team as they went into new markets around the world.
My Role
UX Researcher, Designer
My Team 
Sr. Product Designer, CEO, Developer and Product Manager, Sales Manager
Tools 
Sketch, Figma, Jira, InVision, Heap Analytics
Methods
 Interviews, C+C Analysis, User Testing
Competitive and Comparative Analysis
With several CRM titans on the field, it was pertinent to stew myself into the other products already on the market.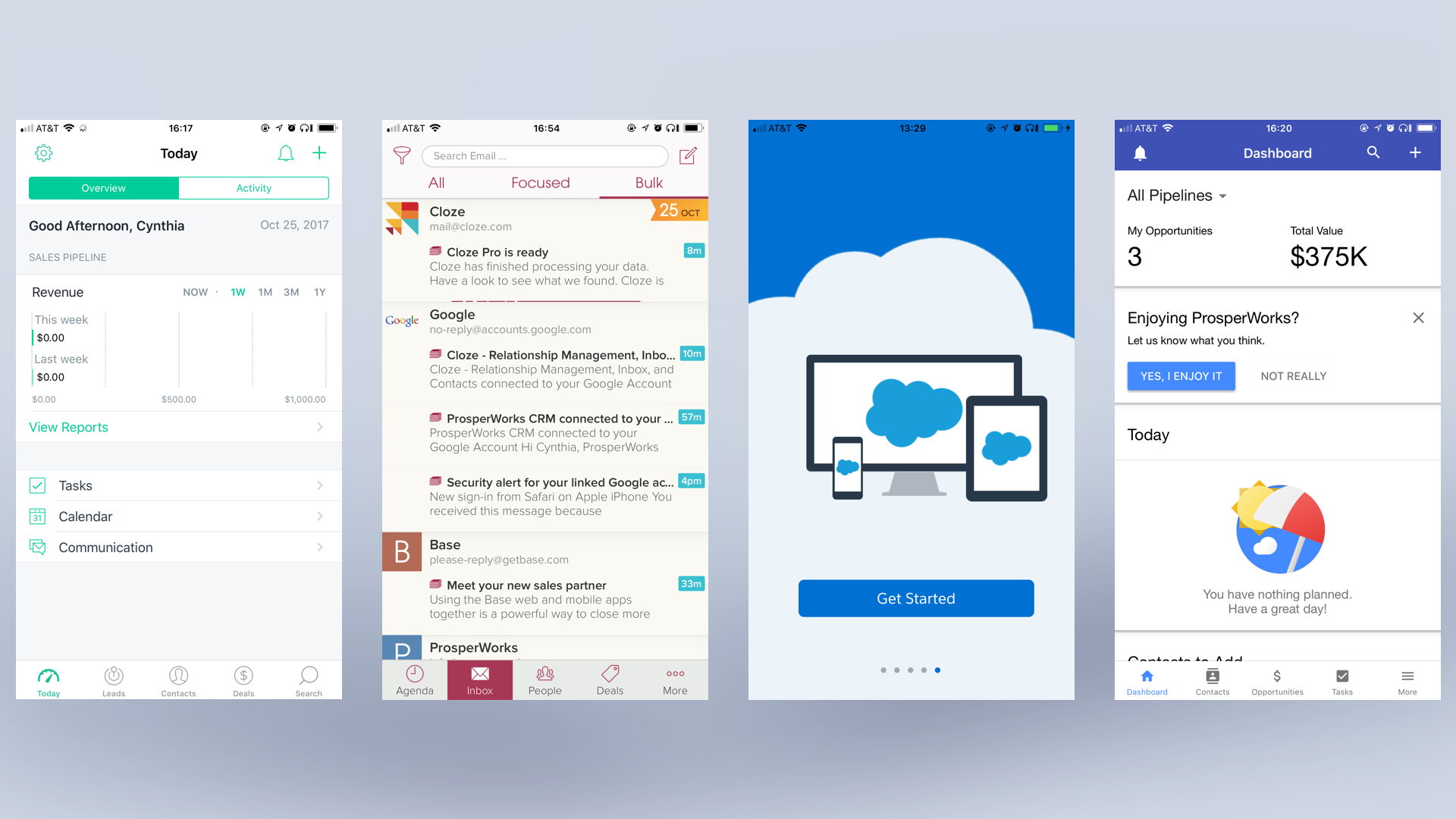 The findings: each business customizes how they conduct their tasks. When it came to the CRM, the simplest interface usually won out by focusing on the primary features at hand. 
For Cartrack, it would be creating and managing accounts. 
I worked with the Sales Manager in our South Africa headquarters to survey our sales team, where I learned many insights. 
The Sales Manager reported a pain point that too few sales team members recorded their minutes in meetings. There was low engagement as per the funnel, and they even had to set up punishment if they did not follow. 
Additionally, I interviewed the US sales team and did contextual inquiries with them - to learn not just what they say but as well as what they do. 
My challenge was to create a software that would be easy for a user to incorporate into their everyday behavior.
Through the interviews with stakeholders, I identified three user types: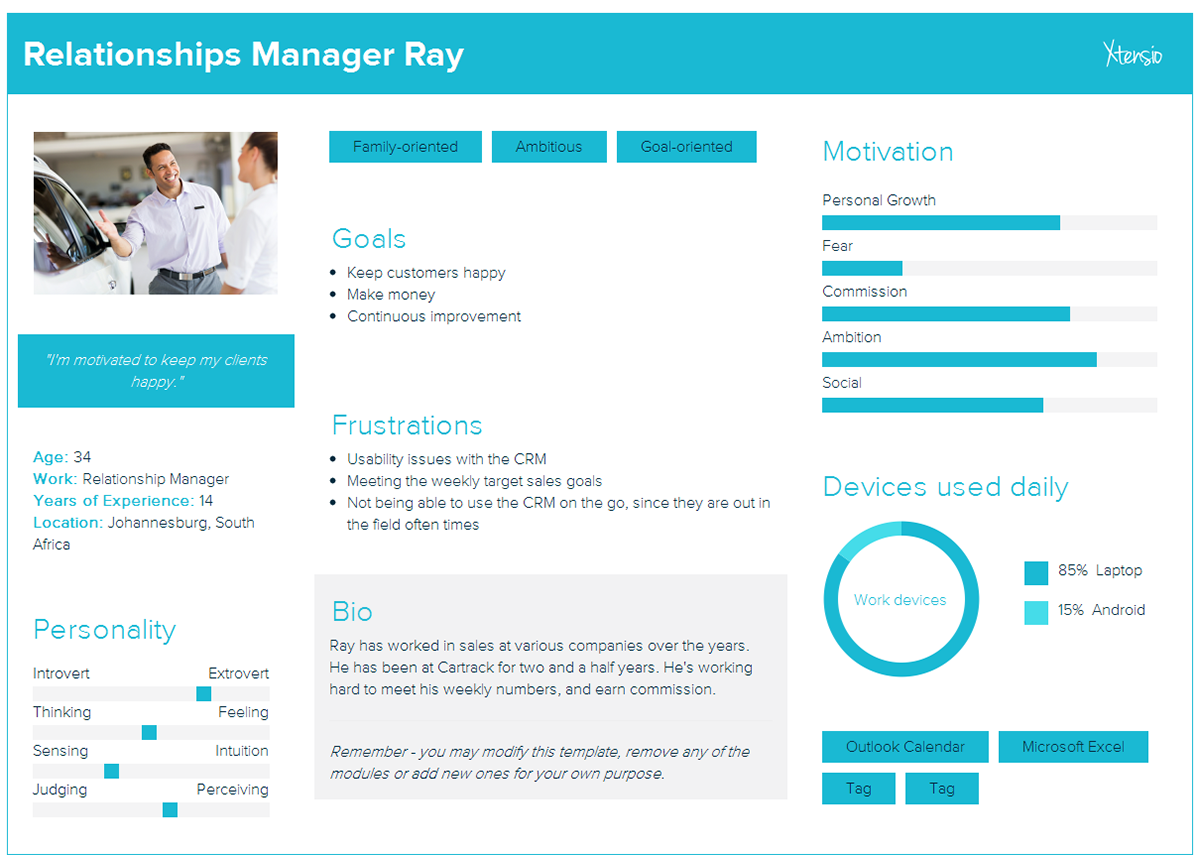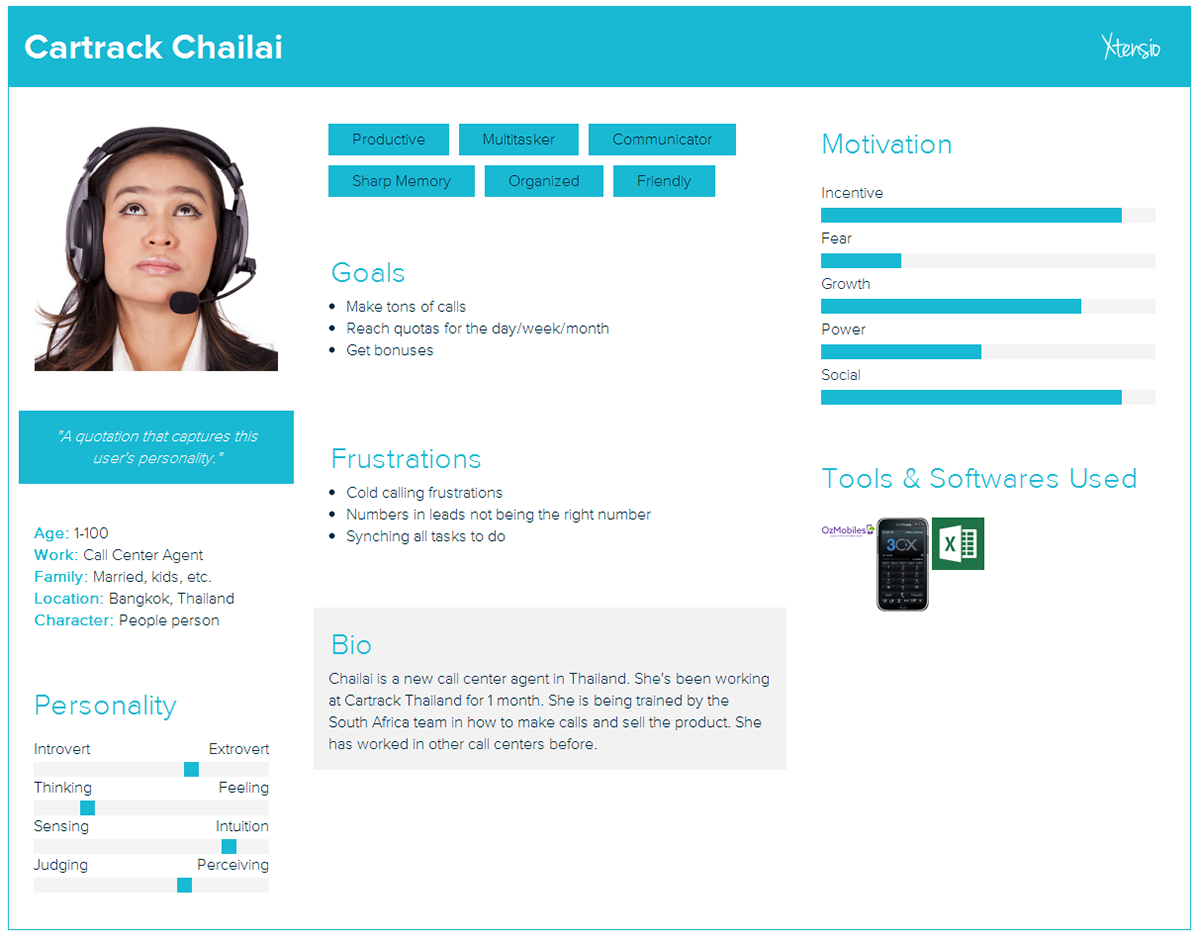 Each persona has their own set of tasks to accomplish for their job, so I split up the designs for the CRM to have separate user flows as so. 
I worked in Figma to create the medium-fidelity interactive prototypes for our three users. 
The relationship manager is often multitasking. He or she will need to sort their schedule and timing to make sure they are closing deals as effectively as possible.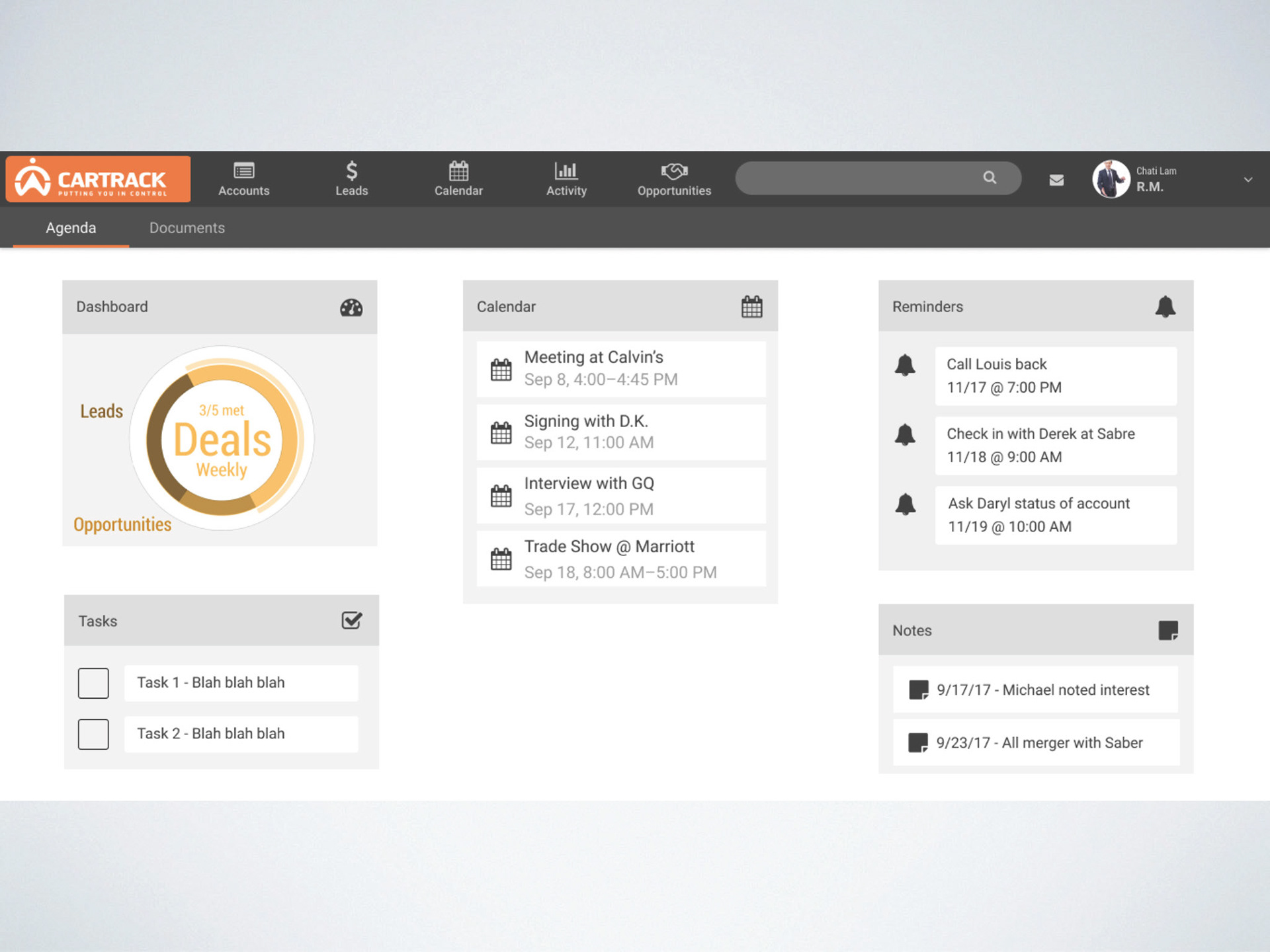 Managing in-person calendar meetings
Taking a cue from kanban, I added an area to help RMs stay organized with their activities.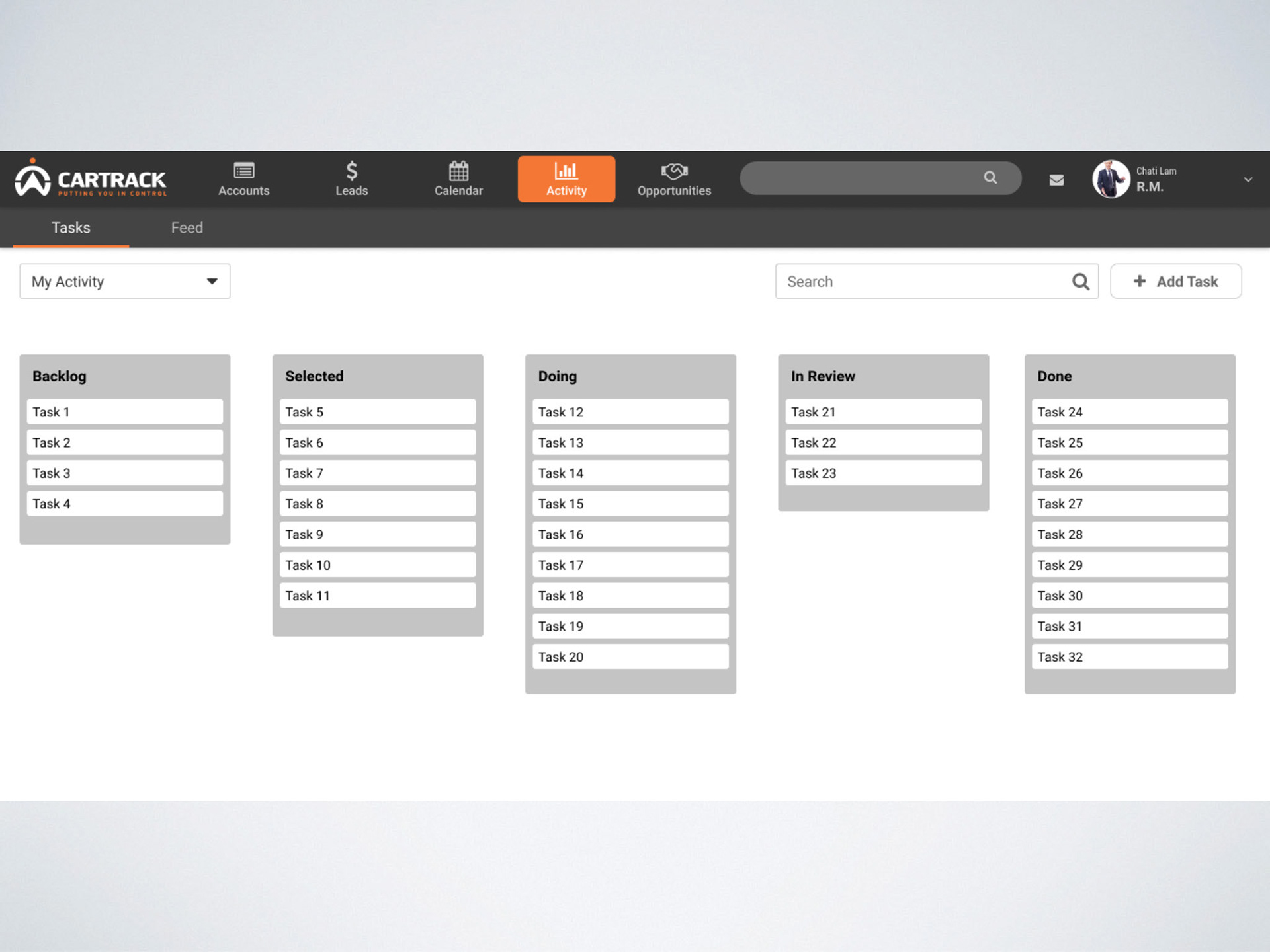 Sales Managers need to keep track of their employees performances, and send reports to stakeholders.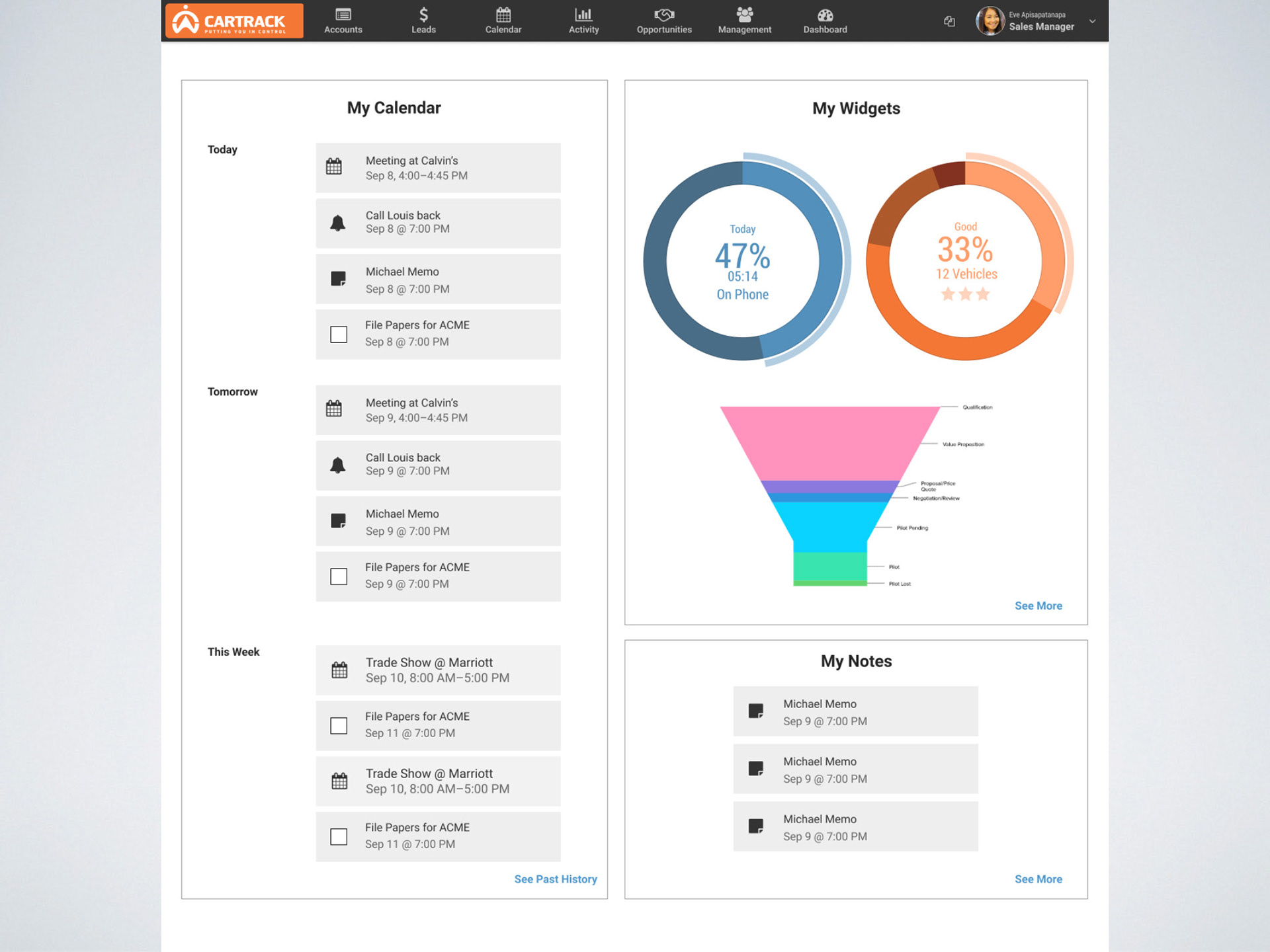 Call Agents' most important task is to reach out to as many leads as possible. Here I helped develop their call center to keep them on time and on task.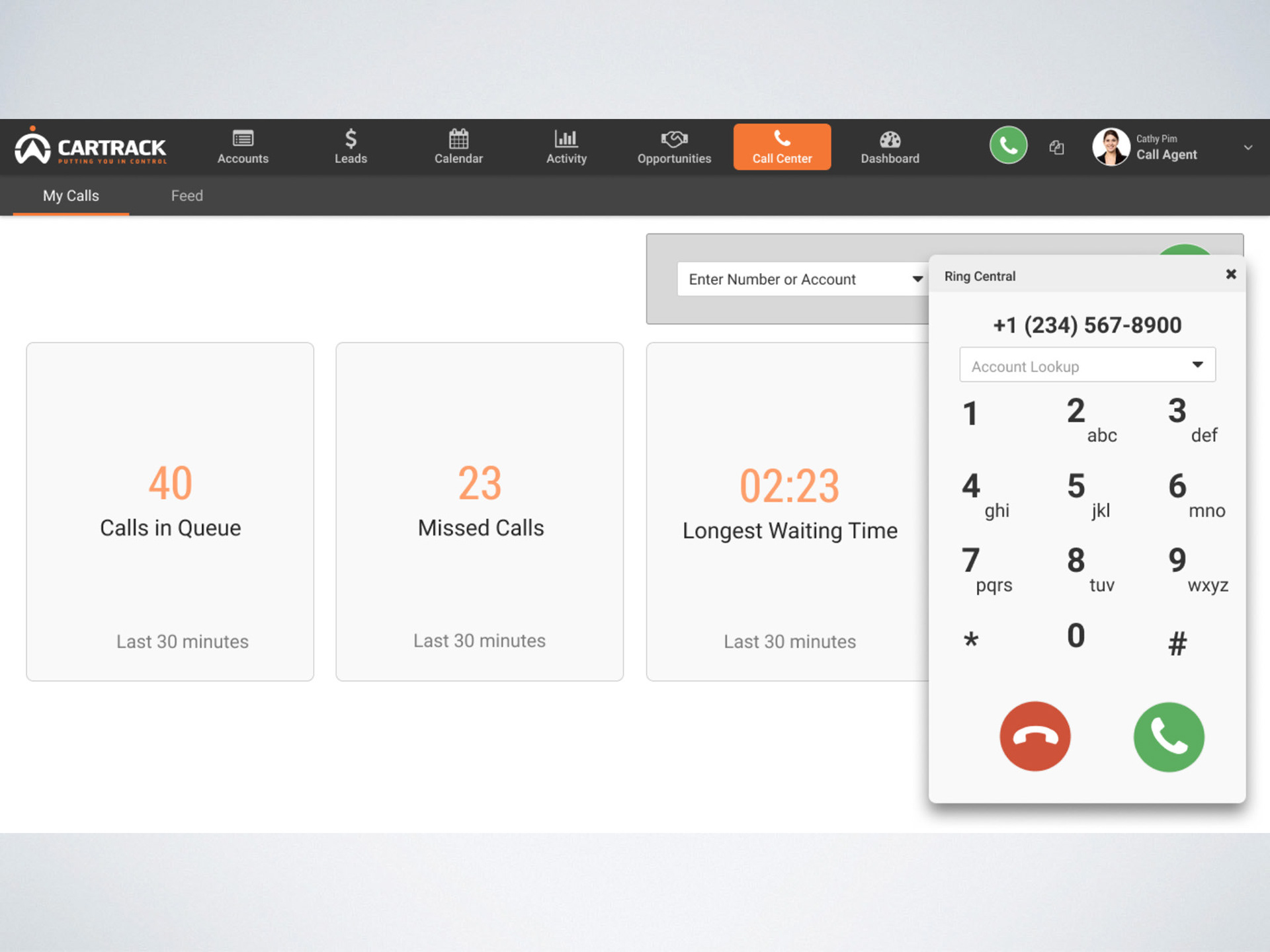 A large pain-point we uncovered was that Relationship Managers on the go had a difficult time giving notes to their bosses. 
So I designed a mobile CRM for the Relationship Manager as well.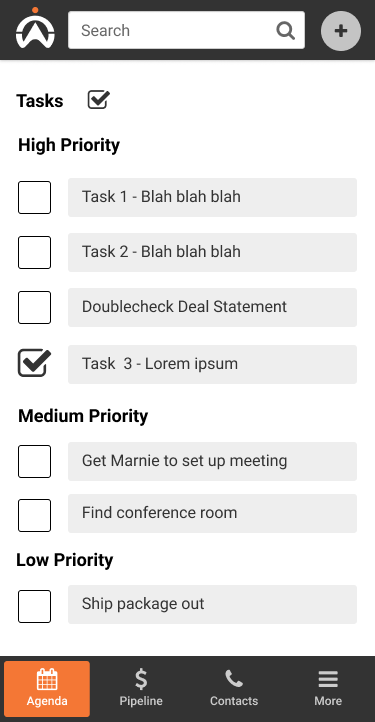 I conducted usability testing with our sales and admin reps in the US office. 
Testing Pool
The computer skills among these testers were higher than our international offices. Additionally, 4 out of 5 had experience with other CRMs in the past. The ages ranged 30s-50, and came from a diverse range of backgrounds. 
Tasks Tested
General impressions, check on accounts in the pipeline, setup calendar meetings, and adding a reminder. 
Through testing, users reported:
1. Improvement of usability through simplicity (100% reported testers)
2. More desirable layout compared to their current CRM (60% reported testers)
3. Greater integration of features compared to current CRM (60% reported testers)
Usability testing found the following tasks needed to be improved:
• Two thought the calendar meetings setup flow was confusing because of copy terms and priority level colors. 

​​​​​​​