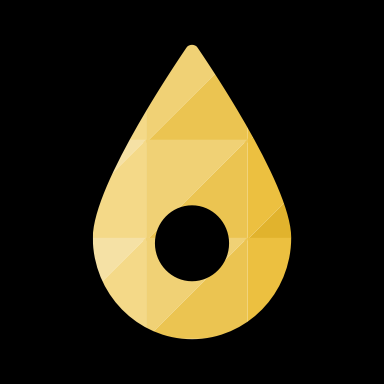 I worked with Black Source on the second design iteration of mobile app Black Nectar. This app helps users find stores and locations that accept EBT card (aka food stamps). 
A project inspired by and built entirely on empathy for the user.
Problem
How does a new user get help with their EBT benefits, using a system mired with social stigma? 
Solution
Design a digital platform that helps users find places they can use their CalFresh card.
My Role
UX Researcher and UX/UI Designer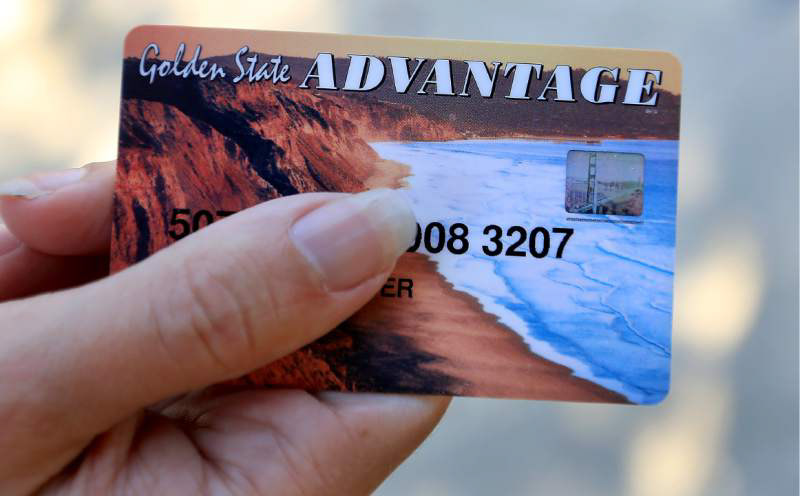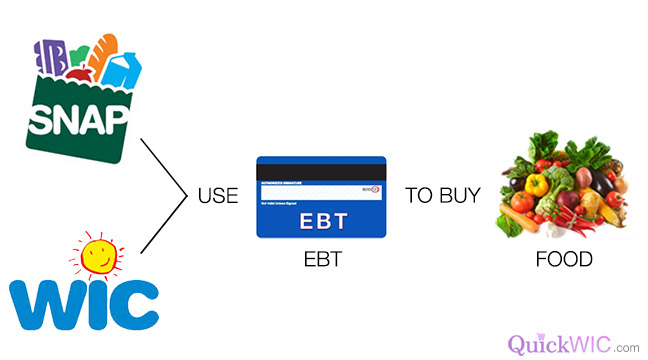 In Addition:

Social Security

and

Social Disability

give users cash instead of food credit.
In the state of California, the system is unique that these systems automatically disqualify you for CalFresh help.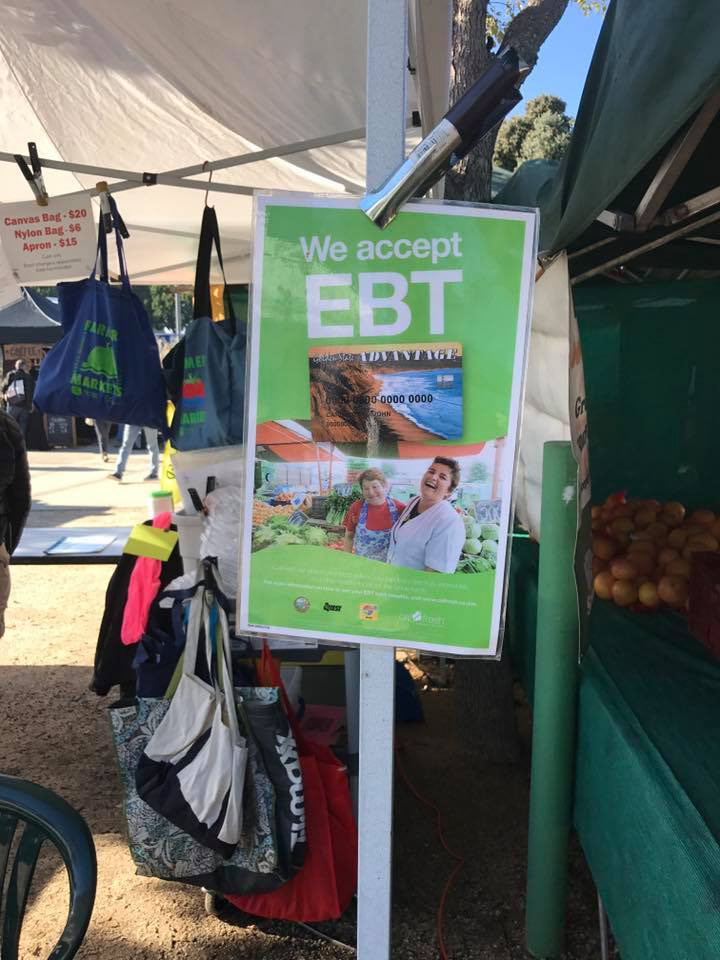 Taken on the field, as we researched and interviewed customers at a local Farmer's Market. 
From the first round of research, the team had learned:
• A significant amount of students were on CalFresh
• Many working families were on CalFresh
• Many users felt embarrassed and kept their situation to themselves - shutting themselves off from help.
I kicked off a new phase of research by getting in touch with Hunger Action Los Angeles, an organization dedicated towards providing nutritional food for all.
We recruited for a new round of interviewees - a mix of DPSS beneficiaries, or those worked at touch-points that interfaced with EBT cards. 
Through these interviews, we uncovered these insights:
These insights show that all these users would have benefited from outside support, beyond the overly stretched out DPSS workers. 
Competitive and Comparative Analysis

​​​​​​​
I conducted a C+C to assess how other government-led and private companies were approaching this problem. 
There was a gap between seeing how much benefits you had, understanding the different types, and finding places to use your card.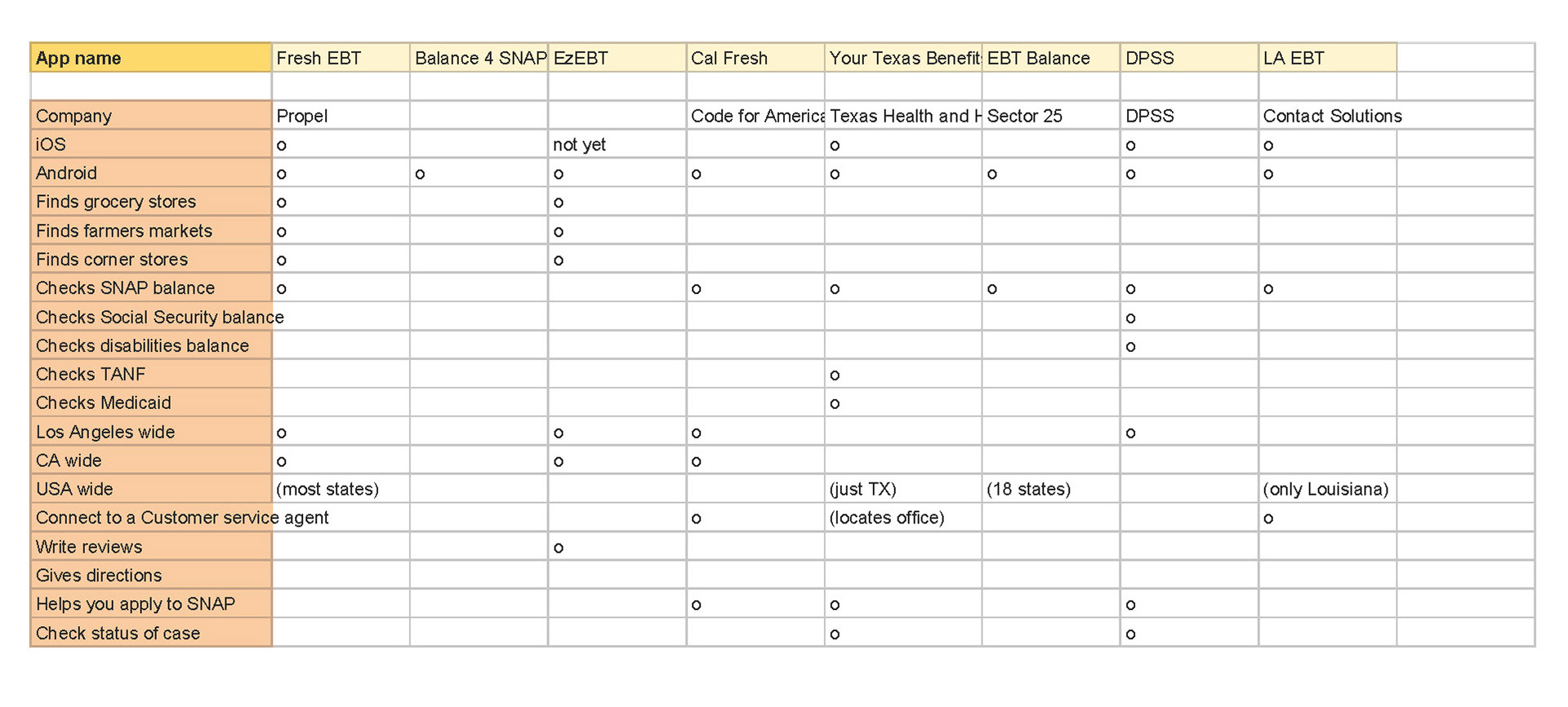 From formulating our personas, I wanted to pinpoint the pain-points of finding food on EBT.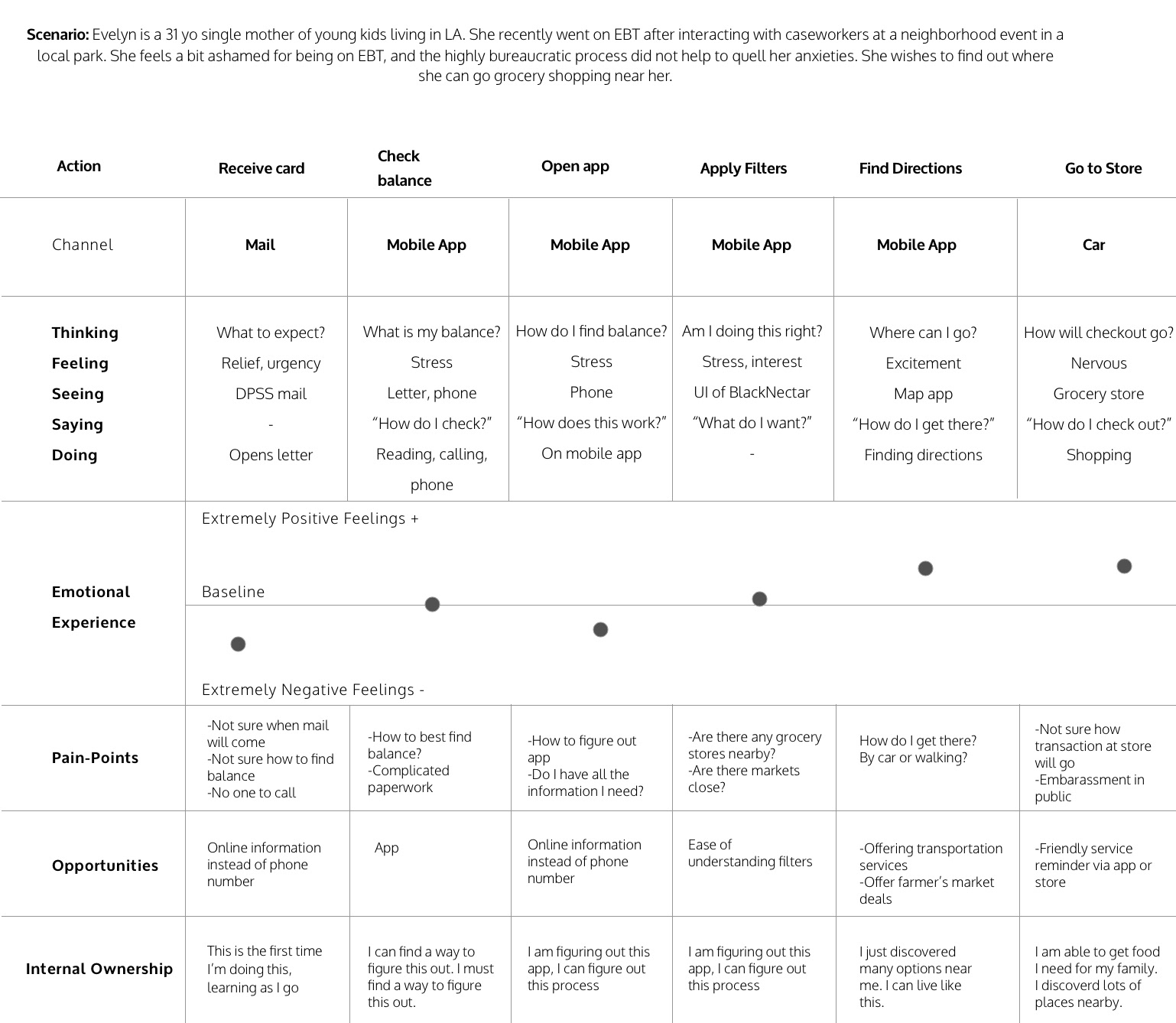 The common frustrations we found were lack of instructions of what to do, and where to retrieve information.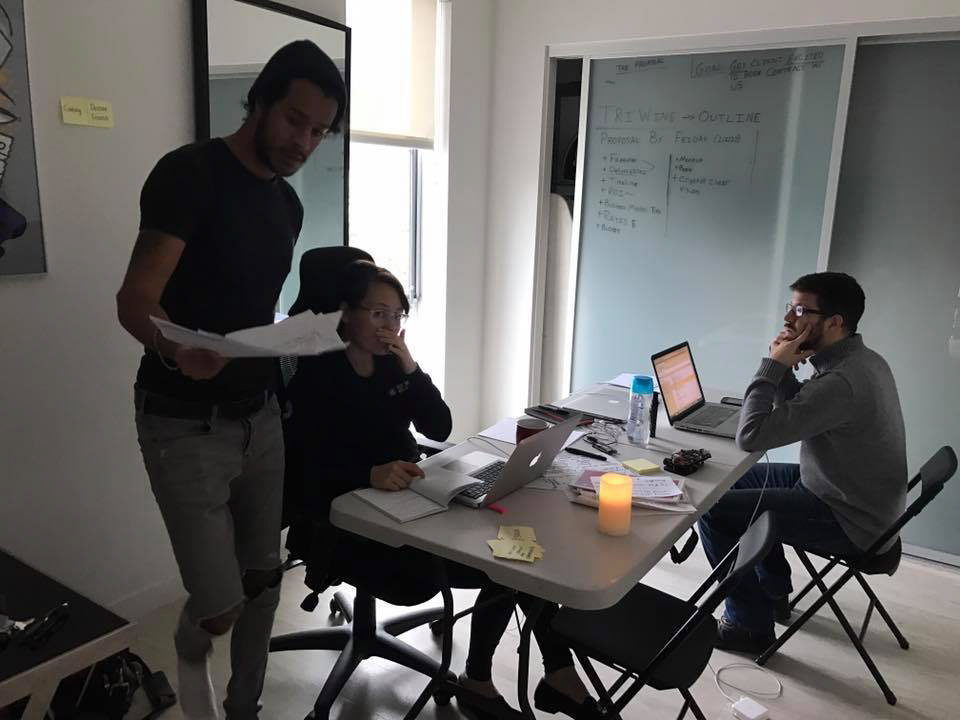 We assessed through card sorting and interviews the information architecture of the app.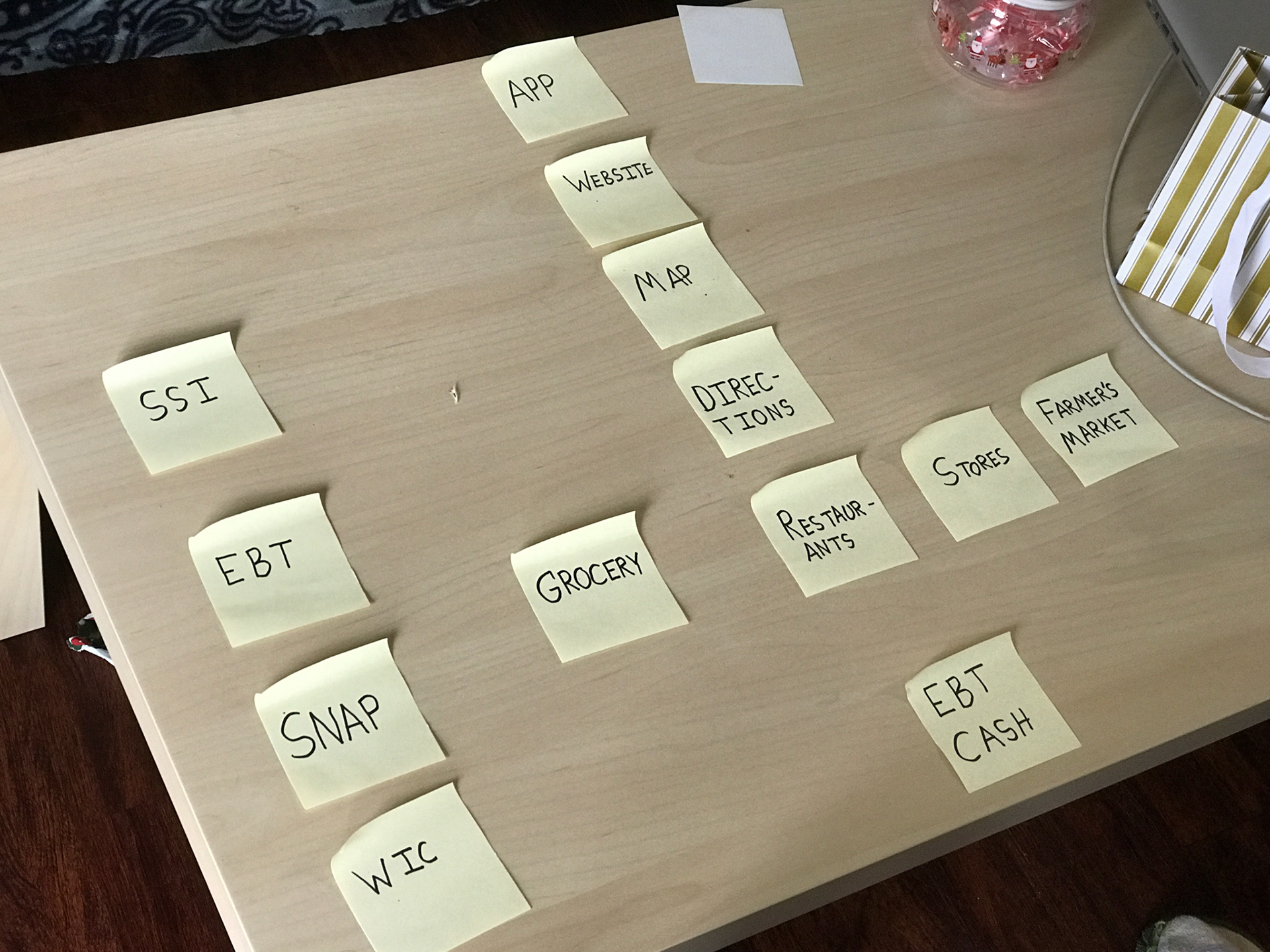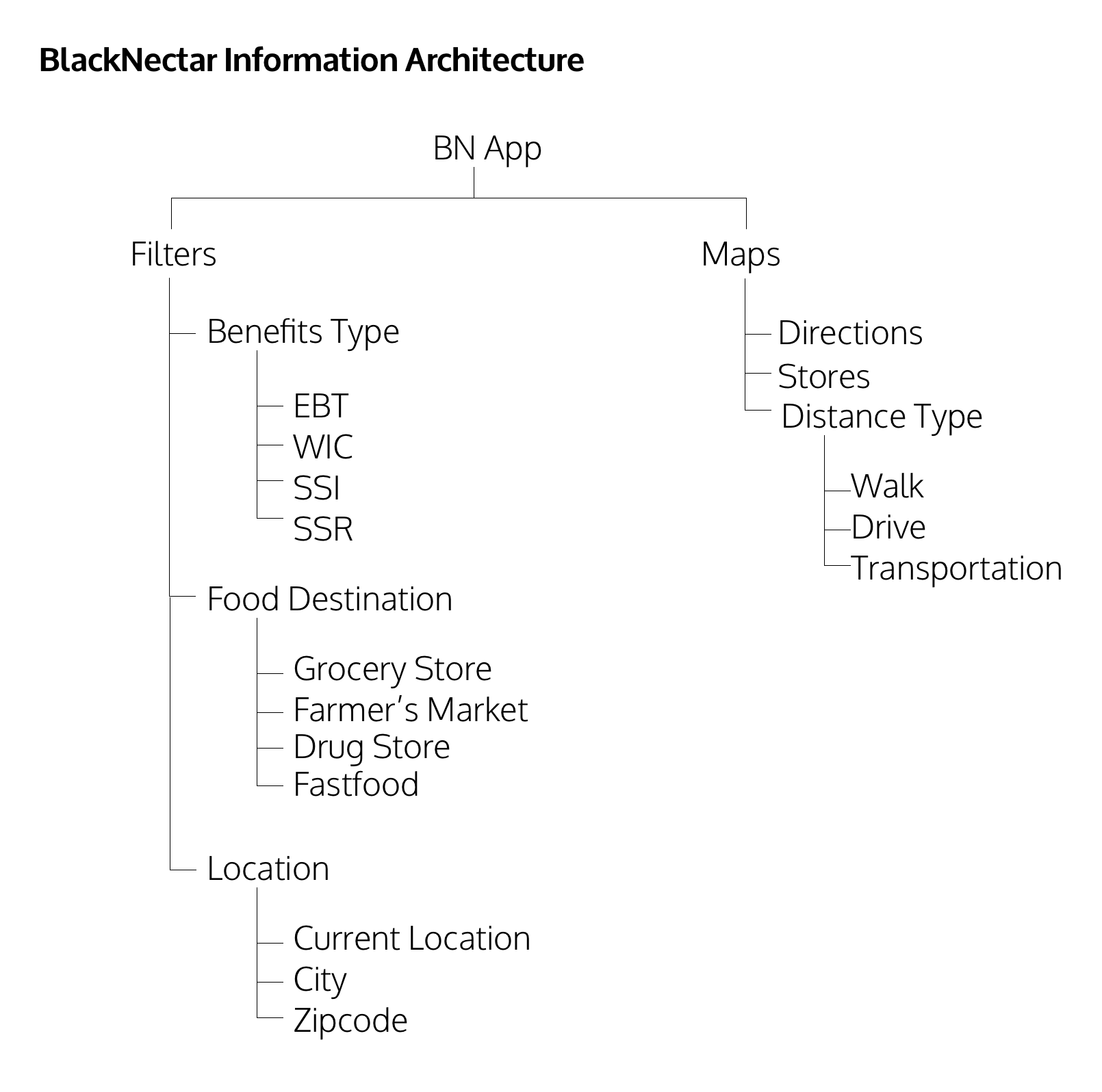 From here I created a User Flow to better empathize with how the user would use the app to find food.
While the Calfresh/EBT experience can be riddled with red tape, we wished to create a friendly and simple experience.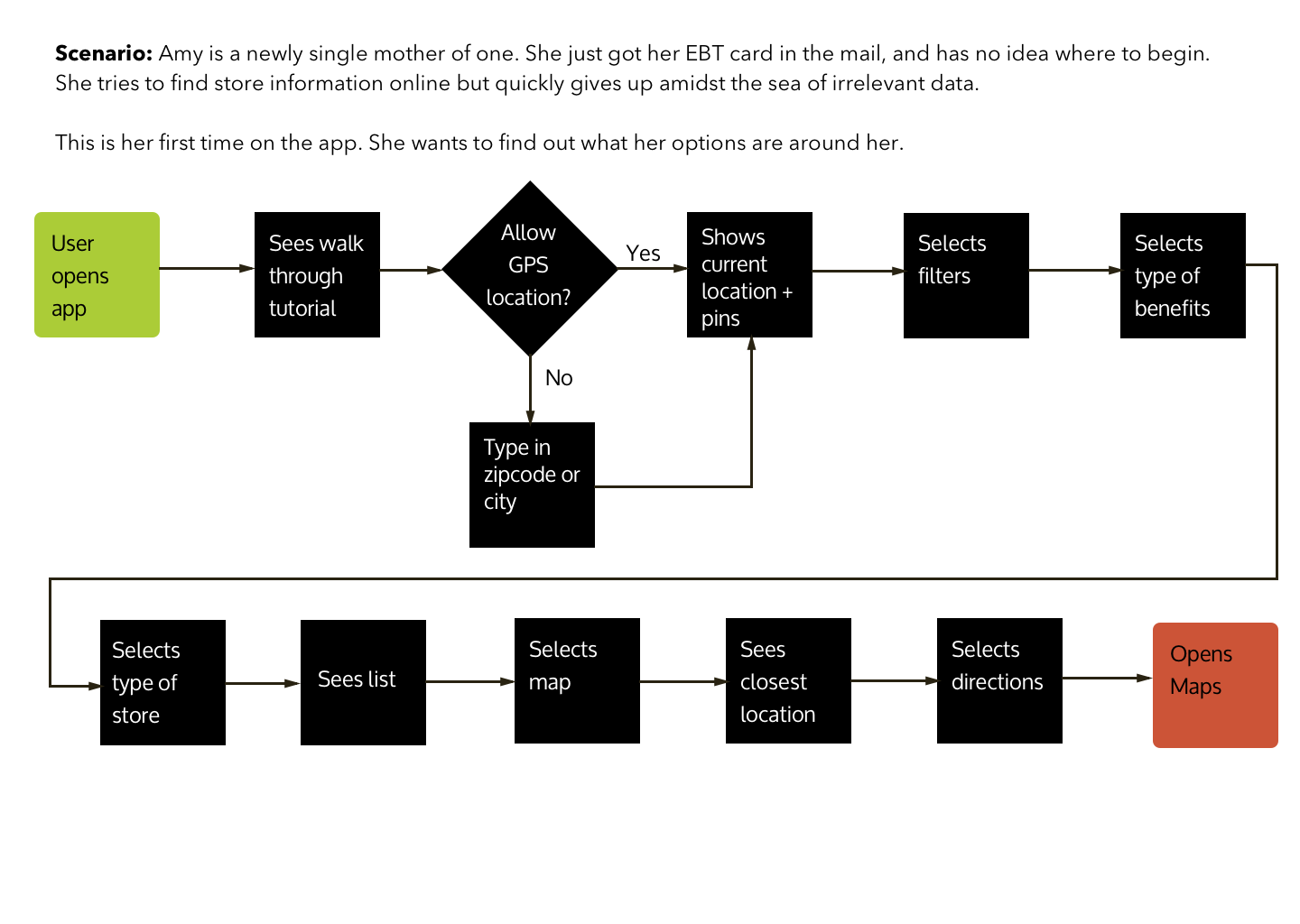 Once I had this iteration of user flows, I could move into the UI.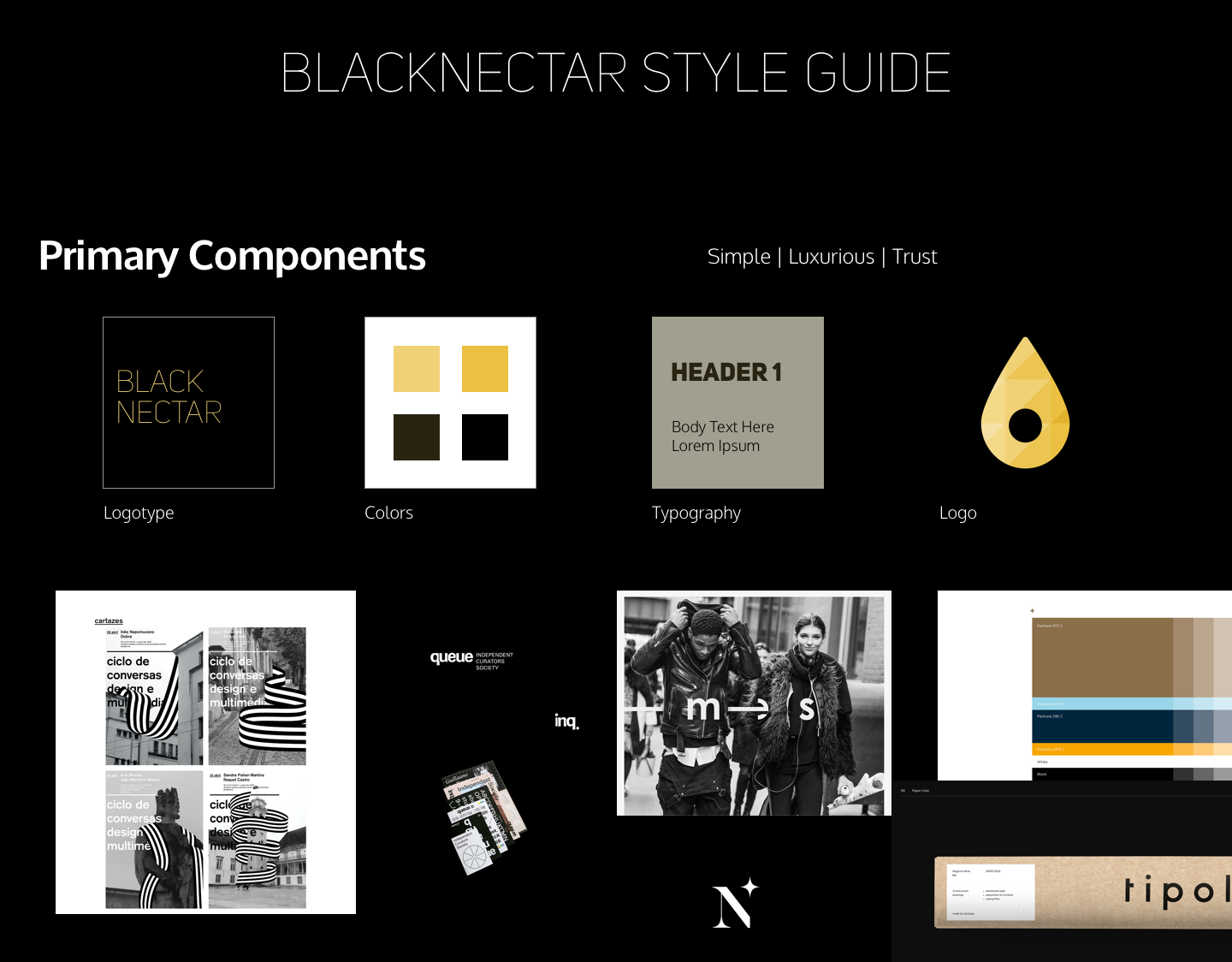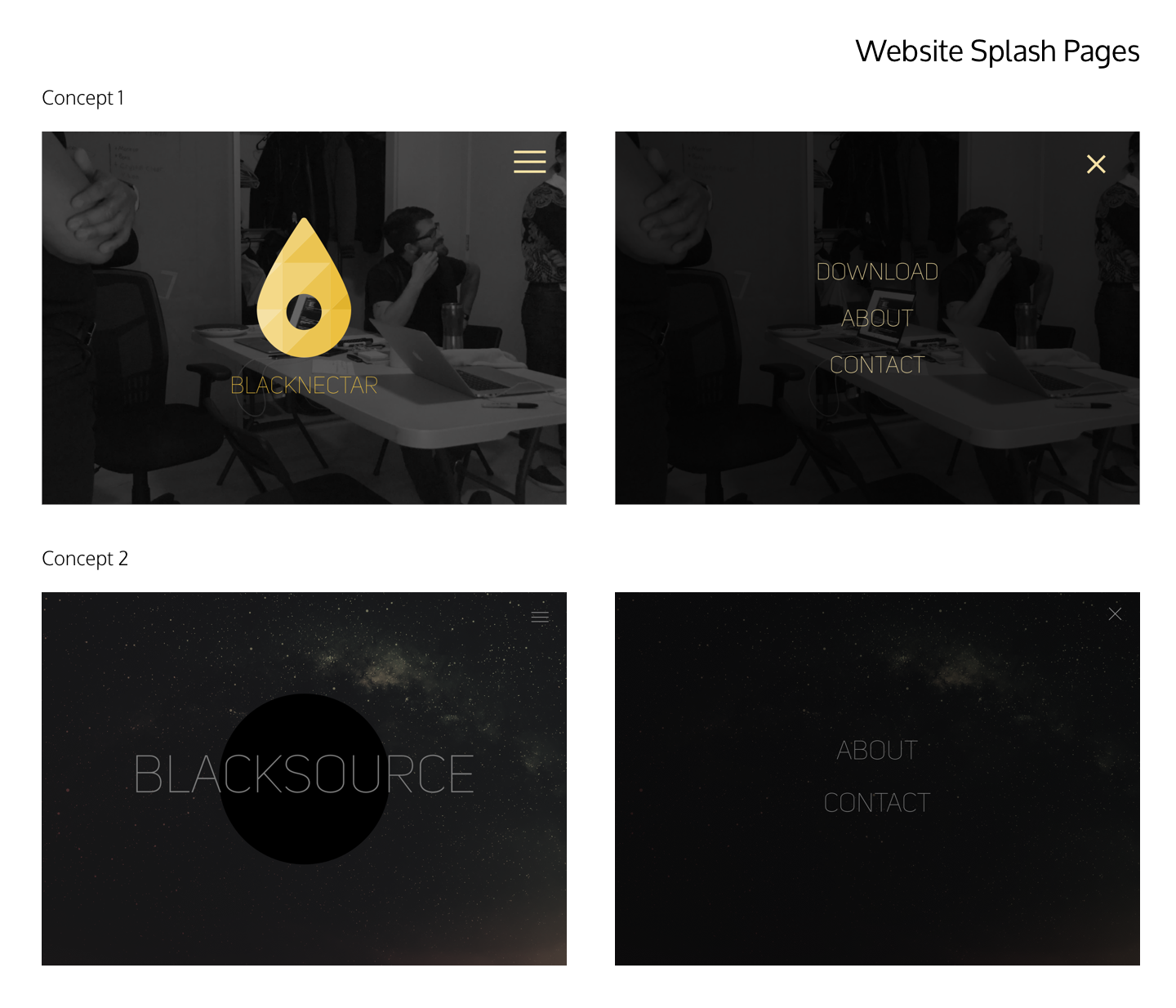 According to the Department of Social Services (DPSS), 96% of those on Calfresh have a smart phone.
From 2010-2016, CalFresh program has seen a 110% increase.